Back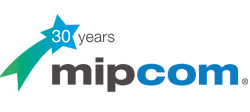 Mipcom
Mipcom is the world's media content market
October 14th to 17th, 2019, more than 13,500 TV dealmakers will meet at the Palais des Festivals, Cannes, France. Mipcom is where you will find new content for digital and TV markets from more than 1,700 sellers. There will be more than 4,600 buyers looking for fresh, cutting-edge shows.
Click here to access to a listing of Cannes apartments and villas rentals during MIPCOM.
Where the deals get done

MipJunior starts things early with a showcase for children's and youth programs.
Mipcom is the only place where you can network, meet, do business, and discuss future trends with all the digital giants. Companies like Google, Netflix, Blinkbox Entertainment Ltd, Hulu, and Filmonline come to Mipcom to buy and produce new content.

Cannes Rental Certification members offer rentals within walking distance of the event. With a CRC member, you can relax and recharge while staying close to the action. Cannes Rentals Certification members also have comfortable apartments where you can, subject with Reed Midem authorization, host dealmakers and discuss media one on one.
What is guaranteed?

When you attend Mipcom you can be sure that you will broaden your knowledge of the industry, pick up on the latest trends, discover new business model opportunities – in other words, stay ahead of the curve.

David Frank, CEO of Zodiak, says, "The shortcut that is provided by MIP enables you to do so many different things in the space of a few days, it is immensely valuable."

Cannes Rentals Certification members guarantee you will not be overcharged for your stay. Our seven agencies have rentals close to the event, giving you the best networking opportunities. CRC members are equipped with multilingual staff who cater to business travelers year round and will help you make the most of your time in Cannes.